ditch seed


displayed at Generator Space, Omaha, NE, Summer 2021

Inspired by what was once a sprawling sea of grasses stretching from the Rocky Mountains to the Mississippi River where flora and fauna thrived, this exhibition examines the prairie and the colonization that whittled it down to 1% of what it once was. ditch seed introduces a mysterious figure meandering the prairie collecting seeds and disseminating them with a customized shotgun. Invoking firearms' brutal role in decimating the buffalo and the Native people of the prairie, this character's sisyphean attempt to reseed this ecosystem reimagines a violent tool of colonization into a reparative gesture. Images of the prairie are fragmented, distorted, and installed to reference a shooting range culminating into both an elegy for a prairie lost to forces of violence and erasure; and a call for restoration and healing.

ditch seed represents a truly collaborative endeavor by artists Annika Johnson, Jesse Meredith, and Sarah Rowe.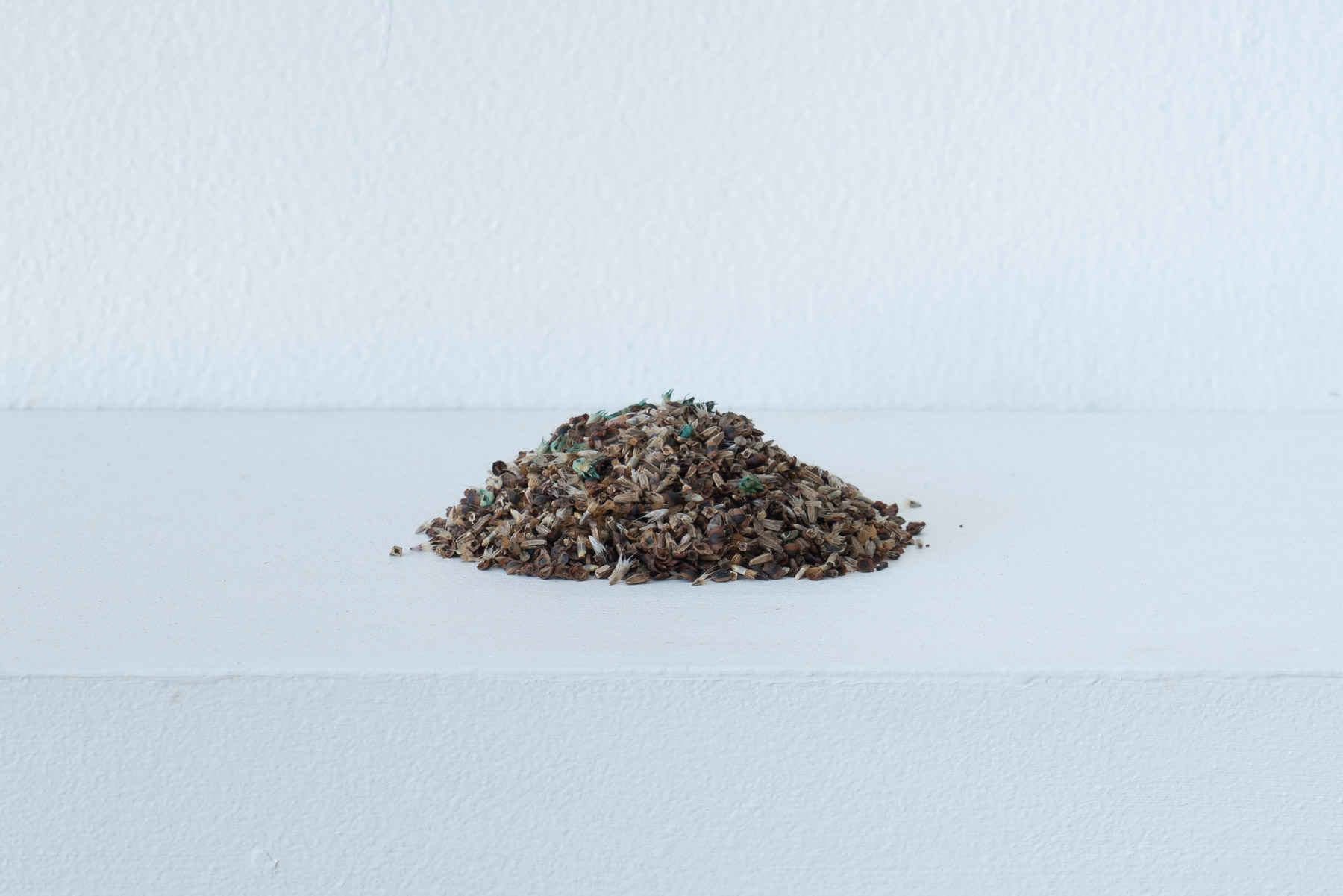 Used shotgun shells were filled with prairie seeds. Visitors were encouraged to take shot gun shells for a suggested donation. These donations were gifted to the Prairie Plains Resource Insitute who guided the artists on their research for this exhibition.